http://www.cleanenergy.org/2013/05/03/may-2013/
SACE | Southern Alliance for Clean Energy
parts/content-body.any.php
1. The Secret Culprit Behind Your Allergy Woes
2. Savannah Celebrates Earth Day 2013
3. 6 Things You Didn't Know About Biodiesel
4. Knoxville Shows Support for Clean Energy
---
1.The Secret Culprit Behind Your Allergy Woes
How global warming is intensifying the allergy season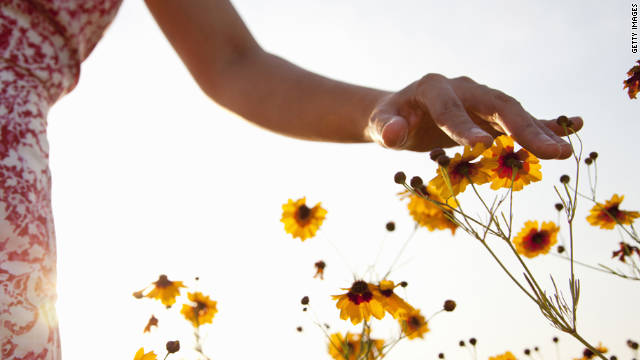 Spring seems to finally be here! The birds are chirping, the bees are humming and depending on who you ask, the pollen is floating in the air like a thick fog of misery.
Allergy season is in full swing in the Southeast and you may be wondering if all that debris floating in the air is actually pollen or if, judging by the inordinate quantity of it, a volcano somewhere has blown a huge amount of ash all through the air. The fact of the matter is that 2013 is predicted to be one of the worst years for pollen and allergies. In fact, for thousands of Tennesseans, the season may be even worse as the Asthma and Allergy Foundation of America (AAFA) has again released a list of the worst cities for allergy sufferers and Chattanooga, TN; Knoxville, TN and Memphis, TN top the list. And, if that weren't enough, the problem is predicted to get worse in years to come as the climate changes due to burning fossil fuels. Rutgers University researchers have been conducting studies on this topic and have arrived at some interesting conclusions–primarily that global warming means that by 2040, there will be roughly twice as much pollen in the air as there is today. The equation is roughly this:Increased Carbon Dioxide + Longer Warm Seasons =
More Pollen Than Your Sinuses Can Stand (For A Longer Period Of Time)This will mean more sniffling, sneezing, itching, and agonizing in general, but it will also have a large economic cost. Allergies currently cost Americans billions of dollars every year in medical costs, lost productivity and missed workdays. Fortunately, there are ways to mitigate the allergy problem. In the short term, there are a number of practices, such as these, that sufferers can implement to reduce their exposure to allergens. The long-term approach, though, must be to stop the pollution that causes global warming, and thus lengthens and worsens seasonal allergies. We know global warming is caused primarily by the burning of fossil fuels, such as coal, oil, and gas. Making allergy woes even worse, the pollution from burning these fuels is also a known trigger of asthma attacks. The good news? We have the technology to transition away from fossil fuels and instead adopt clean, renewable energy. If you want to help ensure a safe and healthy future for our communities, please consider learning more and supporting our work.

---
2.
Savannah Celebrates Earth Day 2013
SACE volunteers make a splash at Earth Day Savannah
The thirteenth annual Earth Day Savannah was held on Saturday, April 20th in Forsyth Park in Savannah, Ga. There were lots of activities for the whole family and SACE volunteers were excited to take part in one of the region's largest Earth Day celebrations. Volunteers ran SACE's exhibitor booth this year and we would like to give a special thank you to Amon Ra, Desmond Dykes, and Dejuan Dugger, all students at Savannah State University. These students donated a day of their time to educate festival attendees about Georgia's vast wind resource and specifically focused on the state's offshore wind resource. Georgia has up to 14,500 megawatts of developable offshore wind potential — enough to provide a third of Georgia's electricity. Over 60 petitions were signed in support of offshore wind. These petitions will be shared with elected officials in the hopes that they will adopt or support policies favorable to offshore wind energy development.
"The Savannah Earth Day Festival was a great chance to see people coming together who genuinely care and want to help protect our only home in the cosmos, from growing organic foods to finding alternative ways of looking at generating energy," said Amon, lead volunteer for SACE's Earth Day Savannah booth.The Earth Day Festival included RecycleRama (a recycling drive designed to reduce improper disposal of potential water pollutants by encouraging individuals to recycle old tires, paint, batteries, motor oil, and expired medications), the Forsyth Farmers Market as well as live bands, workshops and more than 100 exhibitor booths. In addition to participating in this regionally-known event, SACE volunteers and staff also participated in Earth Day events around the region in South Carolina, North Carolina, Tennessee and Georgia.

---
3. 6 Things You Didn't Know About Biodiesel
A look inside Clean Energy Biofuels' Atlanta biodiesel production
During the month of April, SACE and Clean Energy Biofuels hit the streets to raise awareness about our public biodiesel fueling station in the heart of Atlanta. We learned that there are a few misconceptions out there about biodiesel. In order to set the record straight, here are a few little known facts about our biodiesel that we wanted to share. 1) Biodiesel can be used in any diesel engine. One of the biggest misconceptions about biodiesel is that you need to convert your engine in order to use it. While there are some who enjoy engineering challenges and do convert gasoline engines to run on diesel, it's not a cost-effective solution. Diesel engines are widespread for heavy-duty operations due to their durability and greater fuel efficiency as compared to gasoline engines. You can be sure that most of the food that you eat or products you buy are transported by a diesel engine. Light-duty cars and trucks powered by diesel engines are also growing in popularity in the United States due to their high fuel efficiency. 2) Biodiesel is an option for everyone. Biodiesel is perfect for anyone who drives a diesel engine and wants to reduce his/her emissions and carbon footprint. Biodiesel is the perfect green fuel choice for food trucks, farmers, landscape companies, contractors, tour buses and individuals with diesel cars and trucks. 3) Biodiesel is NOT vegetable oil. We collect waste grease (used vegetable and animal fats and oils) from local restaurants. Using a chemical process, we then convert the oils into a transportation fuel very similar to petroleum diesel. Our biodiesel meets the requirements of the America Society for Testing and Materials (ASTM) and we are certified by the U.S. Environmental Protection agency as a renewable fuel. 4) CEB produces the nation's only 100% solar-powered biodiesel. Not only do we have the only public retail biodiesel fueling station in Atlanta, we are the only company in the U.S. that produces biodiesel with 100% solar power, making us the most sustainable fuel available today. 5) Biodiesel can help improve air quality. You know that poor air quality that we're breathing in Atlanta? Diesel engines using petroleum diesel fuel are a BIG part of our air quality problems. Using biodiesel (and eliminating idling) can significantly cut those emissions. 6) Supporting local fuels DOES make a difference. Everything we do is local. We collect oil locally, we process it locally and we sell it locally. By keeping it local, we are supporting local businesses, reducing transportation costs and reducing emissions from diesel engines in and around Atlanta. For fleets and individuals that use diesel engines, switching to biodiesel is a simple, cost-effective solution. If you drive a diesel engine, start fueling up with us. If you don't drive a diesel, ask your local businesses and friends with diesels to use it. Urge them to contact us to donate their oil or fuel up on biodiesel. By using our fuel you will know that you are using the most sustainable, environmentally fuel available today. Check out our newest video on the biodiesel production process for more information.

---
4. Knoxville Shows Support for Clean Energy
Hosts Laughing for Life comedy show to benefit SACE

On Saturday April 20, 2013, SACE partnered with Knox Comedy Live in the 5th Annual Laughing for Life Comedy Benefit Show. This was the first time Knoxville, TN hosted Laughing for Life, an event created by a local Knoxville comedian, Matt Ward. The event featured an hour of filmed comedy sketches, 2 hours of stand-up comedy and ended with a performance by a musical parody group, Redneck Souljers, from Winchester, TN.
After performing in Knox Comedy Live's 2012 "Rocky Top Comedy Festival" several months ago, SACE's own Angela Garrone continued to stay active in the Knox Comedy scene and was thrilled with this opportunity to mix business with pleasure and help raise money and recruit new SACE members. Through the years, Laughing for Life has raised over $18,000 for various regional charity and non-profit organizations, and SACE was honored to be their recipient of choice this year. The cost of attendance to the show included a one-year membership to SACE. Knoxville's comedy scene was out in full force with stand-up performances by Jeff Blank, Matt Ward, Victor Agreda Jr., Monty Mitchell, Ben Dongarra, David Duncan, Collin Gerberding, Augusta Anderson, Ian Ferguson, Mike Pablo and Angela Garrone! SACE would like to thank Matt Ward and Knox Comedy Live for the opportunity to work with local performers in our efforts to promote clean energy solutions in the local community. Special thanks to all the comedians who made sure everyone left with a smile on their face.