http://www.cleanenergy.org/2013/05/30/june-2013/
SACE | Southern Alliance for Clean Energy
parts/content-body.any.php
1. Atlanta Biodiesel Station Celebrates One Year
2. Utilities & the Distributed Energy Paradigm Shift
3. Clean Energy Champs Clean Up the Region
4. 37 SE Communities Stand for Their Coast
5. Nuclear Resurgence Crumbling in Florida
---
1. Atlanta Biodiesel Station Celebrates One Year
SACE & CEB commemorate the fueling station's first anniversary
June marks the one-year anniversary of the opening of our retail biodiesel station, the first of its kind in the city of Atlanta. This pioneering project, born from the collaboration between SACE and Clean Energy Biofuels, has become a model for truly sustainable biodiesel production and use in Georgia. As we look to the future, we hope to continue to increase our biodiesel sales and recognition in the city.
Over the past year, we have had the pleasure of providing fuel to a wide range of biodiesel users, from local residents and landscape companies to cross-country travelers, including Woody Harrelson and New Belgium Brewing Company's Tour de Fat. We are thankful for the support from loyal customers and from those just passing through: each has been a critical part of our success during our first year. By filling up at this fueling station alone, you are reducing your carbon footprint and toxic emissions in Atlanta's air. Our biodiesel is the only biodiesel in the country produced using 100% solar energy. It is also entirely sourced from local restaurants' used cooking oils, which means that every cent from production to consumption is pumped back into the local economy. Our biodiesel also meets the American Society for Testing and Materials (ASTM) International standard, which ensures quality and consistency that rivals conventional diesel.
By converting what would otherwise be a burden on our landfills and sewers into the greenest transportation fuel available, we are ensuring that our customers will have a safer and more enjoyable experience behind the wheel knowing that they are having as minimal environmental impact as possible. If you would like to know more about the facts and benefits of our biodiesel, click here.
If you're in Atlanta in mid June, please join us on June 12 for Atlanta Green Drinks to celebrate the retail station's one-year anniversary. The event will be held at our fueling station at 250 Arizona Ave NE, Atlanta, GA 30307. The event will include live music from Chickens and Pigs, as well as beverages from Fireball Whiskey and Monday Night Brewing Company. The Mobile Marlay food truck will also make an appearance and offer food specials, and there will be plenty of green networking.
We hope that all SACE members and supporters will continue helping us build on our success. Tell your friends, contractors, gardeners, farmers and local restaurants about using biodiesel. Please share our video http://bit.ly/CEBvideo, "Like" us on Facebook at http://www.facebook.com/cleanenergybiofuels, follow us on Twitter (@CleanEnergyBio), or check us out on the web at www.cleanenergybiofuels.com.

---
2.Utilities & the Distributed Energy Paradigm Shift
Solar and efficiency are part of a smarter energy landscape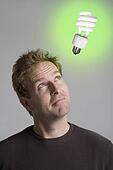 The association for investor-owned utilities (IOUs), Edison Electric Institute (EEI), issued a January report titled: Disruptive Challenges: Financial Implications and Strategic Responses to a Changing Retail Electric Business. The "disruptions" refer to an increase in distributed generation technologies like photovoltaics (PV) as well as energy efficiency and demand-side management programs. For example, from 2011 to 2012 alone, average installed solar prices dropped 27% and the year-over-year U.S. PV capacity increased by over 75%. While these are positive advancements for energy consumers, IOUs are less excited. From the utilities perspective, these new options for ratepayers directly threaten a century-old business model that relies on centrally generating and selling as much power as possible. EEI overlooks the economic, environmental, technological, and social promise of distributed energy resources. And these benefits extend to the grid itself. Research and current solar programs clearly demonstrate that the benefits of using solar on the electricity grid actually exceed its costs, often by a large margin. The full benefits of distributed solar – such as avoided transmission expenses and avoided capital costs of building new power plants – are enough to tip the scale in favor of solar. These benefits double when environmental and social factors are included. To remain competitive and meet public needs, utilities need to retool their resource planning to better align with distributed energy resources, such as improving the grid infrastructure to be "smart" enough to handle these advancements. Embracing the changing energy landscape is a smarter approach than suppressing new opportunities.
---
3. Clean Energy Champs Clean Up the Region
SACE Staff Bring Clean Energy Successes to the Southeast
As a regional organization, SACE staffers have the unique opportunity of working with a huge number of outstanding organizations and individuals across several states. There are so many hard working and dedicated groups fighting tirelessly to promote clean energy across the Southeast, and we are lucky to be counted among them. Working in one of the least energy-progressive regions in the U.S., we are constantly faced with new challenges and fighting to reach new milestones. The energy field is continuously changing, and new developments and successes run in and out of the news cycle so quickly that it can be hard for the public to keep up. Last month, two groups honored certain individuals who have truly made a difference in bringing clean energy to their communities. We're pleased to announce that two SACE staffers were among those honored for their unique roles and tireless dedication to promoting responsible energy choices here in our region. Protecting Her Community: Sara Barczak Champions Environmental Justice

On April 28, SACE's High Risk Energy Director, Sara Barczak, was honored by Georgia Women's Action for New Directions (Georgia WAND) at their annual Mother's Day for Peace event for her "tireless dedication to environmental justice." Sara shares this award with fellow honorees Mindy Goldstein (the Director of Emory University School of Law's Turner Environmental Law Clinic) and Diane Curran (a nationally recognized expert and attorney in the field of nuclear safety and security). In announcing this year's award recipients, Georgia WAND's outgoing Executive Director, Bobbie Paul, noted that "this year we're celebrating the work of some of the toughest legal minds and most accomplished environmental activists I know. Each one of these women embodies a unique strength that is helping us build a powerful movement for clean and sustainable energy and healthy communities." Winning with Wind in the Southeast

Just one week later, on May 9, SACE's Renewable Energy Manager, Simon Mahan, was presented with the 2013 Novus Ventus (New Wind) Award at Wind Powering America's All States Summit held in Chicago. One of just 10 Outstanding Partner Awards recognized throughout the country, this award celebrates the accomplishments as well as the potential of young leaders (those under 30) working to promote wind energy across the U.S. Simon was chosen for this award because of his "dedication to wind energy research efforts" and his efforts to "help to ignite interest in land-based and offshore wind development in the Southeast." Simon's efforts and leadership were certainly a factor in SACE being recognized as the "Outstanding Wind Powering America Partner" for 2012 at last year's conference in Atlanta. SACE is thrilled to have these remarkable clean energy champions on our staff, and we are pleased to see them recognized for their achievements. We look forward to their future accomplishments, and we are excited to continue working with them to achieve even greater things in the months to come.

---
4. 37 SE Communities Stand for Their Coast
Fourth Annual Hands Across the Sand Event A Success
On Saturday, May 18, communities throughout the Southeast and around the world hosted events to stand up for their treasured places and send the message that these places must be protected from the impacts of risky fossil fuel extraction. The events were organized as part of Hands Across the Sand, a day of international action to say "yes" to clean energy and "no" to offshore drilling and other risky fossil fuels. Hands Across the Sand has taken place annually since its 2010 inception and SACE is proud to have been an original sponsor. Over the past four years, thousands of events have taken place in all 50 states and in 42 countries worldwide. Initially, the event was focused solely on offshore drilling, but the past two years have incorporated opposition to coal, fracking, tar sands and other high-risk energy sources. The events themselves are simple yet powerful: at 12:00 noon in each local time zone, participants form a line and join hands, physically and figuratively drawing a line in the sand. Equally powerful is the message: these treasured places are worth more than the short-term profits that industries might be able to extract from them. This year, we had 37 events right here in the Southeast, from North Carolina down to Florida and over to Louisiana. Residents of these 37 communities stood up for clean water and clean air, for healthy beaches, for ocean wildlife, and for the awesome quality of life we enjoy here in the Southeast. Offshore drilling is risky and dangerous. We saw its terrible impacts in the Gulf of Mexico in 2010 (and the tragedy is still unfolding to this day); in the Santa Barbara blowout in the 1960s and in untold and usually unreported catastrophes that occur around the world on an annual basis.
In the Southeast, our economy relies on clean, healthy beaches and a thriving coast. Hundreds of thousands of Southeasterners work in the coastal tourism and fishing industries, which generate billions of dollars per year. Jeopardizing these critical, established industries for high-risk offshore drilling would be a grave mistake and a disservice to our communities. The good news is that we can create energy jobs right here without the threat to our mainstay industries. Solar power, offshore wind, biopower, and energy efficiency can provide for much of our energy needs while creating little to no pollution and supporting a vibrant economy. Alternative transportation fuels, such as biofuels, and electric vehicles reduce our need for more oil, and alternative transportation such as bicycling or public transit not only reduce oil consumption, but also alleviate traffic, and help us stay healthier. The message we sent on May 18 is that tapping clean, renewable energy and energy efficiency will ensure a thriving, vibrant coastal economy now and in the future.

---
5. Nuclear Resurgence Crumbling in Florida
Florida backs slowly away from nuclear energy
Has the so-called "nuclear renaissance" finally met economic reality? The nuclear industry recently experienced their "worst week" since the 2011 Fukushima disaster in Japan. Not only did Duke Energy scrap plans to build new reactors at their Shearon Harris site in North Carolina, but the many events which unfolded in Florida during the legislative session, culminating with the passage of Senate bill 1472, affirm that the "renaissance" is crumbling – and economic reality is prevailing. The new Florida law is a step in the right direction and amends a 2006 anti-consumer law designed to promote nuclear reactor construction by shifting all the financial risk of constructing new nuclear reactors to the power company's customers. The earlier law drew significant consumer pushback and has now been scaled back. Proposed new nuclear projects in Florida will face more procedural checks, intended to better protect consumers, and must show that a project remains feasible and that project costs are reasonable. Find a brief summary of the new law here.
This is the first time a state has scaled back a so-called "construction work in progress" or "advance/early cost recovery" law for new nuclear reactors. This type of anti-consumer law generally shifts the financial risk of constructing a reactor in part or in total onto utility customers. Essentially, customers are charged in advance, but with no assurance that they will ever receive a "benefit" from their forced investment. These laws have the perverse incentive of encouraging power companies to pursue speculative projects, even when there is no intent to build the plant because there is no risk for utility shareholders.
The law in Florida was sold to state legislators back in 2006 as a way to help finance the expansion of nuclear power. The financial help was necessary because Wall Street was (wisely) reluctant to finance new reactor projects given the abysmal industry track record of abandoning dozens of nuclear projects due to soaring cost overruns and a drop in electricity demand. Duke Energy Florida, formerly Progress Energy Florida, anticipating future electricity demand, "bet the farm" on a proposed, nearly $24 billion nuclear reactor project in Levy County. Original cost estimates were a "meager" $5 billion in 2007 with a start date of 2015-16. Most recent cost estimates have skyrocketed over 400 percent with the earliest start dates of 2024-25. Customers are already on the hook for over $1 billion in pre-construction costs, which includes $150 million dollars for Duke shareholders. By all accounts, the reactors likely won't get built yet customers will bear the entire financial burden, never having received a kilowatt hour of power.
One needs to look no further than Florida, where four reactors are proposed, to see how the so-called renaissance has gone terribly wrong. It is past time for Florida leaders to reevaluate their energy policy and figure out how it can better support the much needed and long overdue transition into a clean, safe energy future that will truly offer hope and opportunities for existing and future generations.