This blog was written by John D. Wilson, former Deputy Director for Regulatory Policy at the Southern Alliance for Clean Energy.
Guest Blog
| November 10, 2011
| Energy Efficiency, Utilities
A fascinating new study from the American Council for an Energy-Efficient Economy takes a look at what's on the bills that electric utilities send to their customers. OK, you have got to be an energy geek to appreciate this kind of insight, but here are two observations.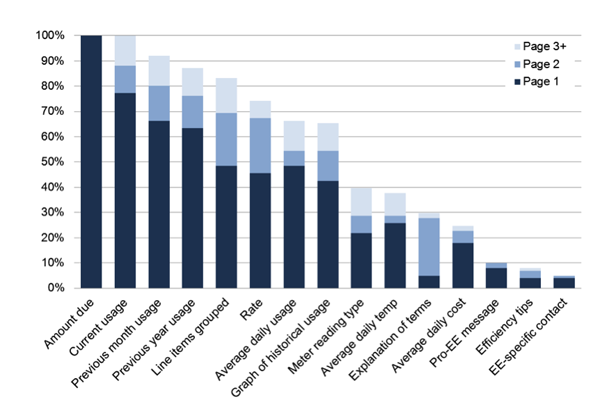 ACEEE's report, "The State of the Utility Bill," can be accessed by clicking the graph above.