This blog was written by John D. Wilson, former Deputy Director for Regulatory Policy at the Southern Alliance for Clean Energy.
Guest Blog
| November 10, 2014
| Energy Efficiency, Energy Policy
Three years ago, I shared my family's experience with buying efficient LED lighting. Over the past several years, a U.S. Department of Energy (DOE) report suggests that LED lighting has roughly tripled its market share. And based on my unscientific observation of shelf space at local hardware stores, LED lighting is capturing a lot of consumer interest.
This time around, my daughter Ruby helped me out with the review. Here's what we found:
LED bulb prices are down! For a 60 watt equivalent bulb, prices have dropped from $20-25 each to $6-15 each. For most shoppers, budget $10 a bulb for the kind of bulbs you'll want for your home.
There's waaay more variety! If you want to make a quick purchase, there are some nice bulbs that look pretty "ordinary." But if you have special needs, the variety of LED light bulb options seems to be approaching the incandescent and halogen markets, and has definitely passed CFLs. There are even a few LED bulbs to fit unusual sockets like the ceiling fan in my daughter's bedroom. And the LED fixture market is finally beginning to develop.
LED bulbs are brighter! Three years ago, we struggled to find a LED bulb that was bright enough for the dining room. This time we found a 100 watt equivalent LED for the kitchen, which was brighter and more efficient than the burned-out CFL it replaced.
But … the LED lighting industry still needs to work on three things I discussed back in 2011: useful information for shoppers, quality control, and dimming features.
Update (9/15): CNET offers the best review of LED bulbs I've seen yet. Cree has a great new product
Every bulb maker has a new twist or two …
LED bulbs come in so many different shapes now, each throwing out the light in a different way. Some, like the Ecosmart 75 watt (1100 lumen) bulb, throw light mainly to the sides. That's obvious for the Ecosmart bulb since you can see the LEDs clearly, but for the Cree 60 watt (800 lumens) bulb it was less obvoius. We didn't like these dark spots on the top of the bulbs for our kitchen ceiling fixture or in a recessed can application, but they would probably work very well elsewhere.
The Phillips brand bulbs really catch your eye walking down the aisle. In 2011, they had the distinctive yellow-orange bulbs for sale. This design seems to be on the way out, but I did spot a bit of that familiar color inside a typical white frosted shell, so that technology is clearly still a mainstay for Phillips.
Our favorite new bulb is the Philips 100 watt-equivalent (1680 lumens). It's bright, throws light in every direction, and dims nicely, too.
Attractive fixtures with LED bulbs integrated into them are starting to reach into the market. In 2011,  I didn't even consider them because most of the LED fixtures were very utilitarian. We installed some out of sight under our kitchen cabinets, but there was nothing attractive about what I saw on the store shelves.
This time I selected a pair of Commercial Electric's oil rubbed bronze ceiling fixtures (998 lumens) for our closet. During our renovations, the contractor had installed a fairly basic, but decent looking circline round fluorescent fixture. Probably due to the number of times we turned these on and off, the bulbs were burning out and weren't that cheap to replace. For only $25 each, replacing the entire fixture was worth it to us – the lights are very bright and shine a very pleasant light on the clothes.
Every bulb was attractive …
Unlike last time, every LED bulb we tried out was attractive at full brightness. There were a few that looked a little too "white" for our taste, but the LED bulb manufacturers seem to have the "soft white" color pretty much figured out now.
Unfortunately, the color quality and brightness of the lights is still very unpredictable. Last time, I had trouble getting any information about bulb color. Now, every bulb and fixture I tried included four pieces of information that should be useful to shoppers:
I was so happy to see all these numbers … but honestly, they were mostly pretty useless. Sweethome's excellent review of LED bulbs pointed me to try out Cree's True White and GE's Reveal bulbs. Even though these bulbs had higher CRI values, they really didn't seem to be an improvement. For example, we compared Cree's 60 watt-equivalent bulbs from the soft white and True White series, but they really seemed about the same to us – even though the True White are twice the price. You might agree with Sweethome (update: another reviewer also likes the True White bulbs) that these higher CRI value bulbs are an improvement, give them a try and let me know what you think.
All of the bulbs we tried were soft white (seriously, the cooler colors are not attractive at home) and rated at 2700° K. Some seemed noticeably softer than others in spite of identical ratings. The Commercial Electric ceiling fixture was rated at  2819° K, but it didn't seem cooler than the others. So unfortunately for Home Depot's no-regrets return policy, there is really no substitute for trial-and-error when it comes to colors.
I thought watt equivalence and lumens would be pretty reliable measurements, but really there was a wide variation between bulbs of similar lumens. For example, the Philips SlimStyle (650 lumens) bulb threw far less light than the Commercial Electric (670 lumens) fixture. The Ecosmart 75 watt (1100 lumen) bulb seemed about as bright as the really nice Cree 60 watt (800 lumens) bulb, but the Phillips 100 watt-equivalent (1680 lumens) was so much brighter than any of the others.
So if you are picky about color, brightness, or something else, I'm afraid that the LED bulb industry still hasn't quite figured out how to communicate what they are selling. They're good products, just difficult to sort through especially if you're not quite as fascinated with energy efficiency as I am.
Still some problems with LED technology …
When I wrote about LED bulb marketing in 2011, I found the displays as confusing as the labels. But as the picture of the Home Depot display above shows, things have really improved. The products and the information are so much better organized and presented. In fact, the LED bulbs really stand out from all the other bulb technologies. However, since my first review, I've found two new problems (buzzing and strobing) and one problem remains (dimming).
About a year ago, the Phillips 40 watt equivalent bulbs I selected in the 2011 review started buzzing, louder and louder. Eventually we replaced them with a newer Philips bulb which is really nice. I made a run at getting Philips to reimburse me for the bad bulbs, but never quite figured out how to get through their warranty process especially since I no longer had the receipt. I've not had any similar problems with other bulbs, and as noted in the 2011 review, I was actually a bit confused about this product since I wasn't able to find it listed on any website. I suspect I got a product that wasn't really intended to go to market but I thought I'd share this experience anyway.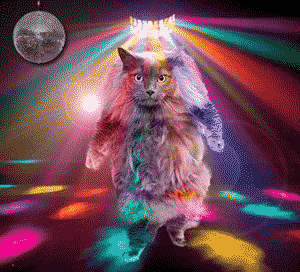 The only strange issue with the new bulbs is a sort of stobe-light effect from the Commercial Electric fixtures. Its not immediately noticeable, but my hand appears to strobe if it is waved back and forth. Flickering can be caused in LED lights due to problems with the dimmer switch, but that's not the case for us since the fixture is on a regular switch. My best guess is some kind of problem with our electrical wiring, our contractor made a couple of odd blunders when renovating our house so maybe something is wired incorrectly. The strobe isn't nearly as annoying as Ruby's dancing cat, and we don't spend THAT much time in our closet, so we're ok with it.
The biggest and most frustrating problem with LED bulbs is dimming. Above, I wrote that every bulb was attractive at full brightness. That is definitely not the case when dimmed. Sure, you wanted to dim those lights down romatically. But instead of that warm, candlelight glow, the light appears … grey.
We tried out seven different bulbs (most of which are referenced above) in a downlighting application. I felt that about half of them were reasonably warm at the dimmest setting (and some dimmed much more effectively than others), but my wife didn't think any were truly "warm" at the dim setting.
The two best LEDs for dimming were the Philips 60 W (830 lumens) bulb and the Commercial Electric (670 lumens) recessed fixture. Oddly, the lower-lumen Commercial Electric fixture looks brighter than the Philips bulb in some pictures I took, but in practice we thought they looked about the same.
The worst LED for dimming was the Cree 65 W (625 lumens) True Whate Recessed Downlight Bulb. I was surprised since this is Cree's more expensive True White series bulb, and was among the best at full brightness. But when dimmed it looked greenish. Maybe romantic if you're dating the Wicked Witch of the West, but otherwise, yuck.
And the winning LED bulb maker is …
Well, Ruby and I couldn't pick a winner this time. I would say that in general, the Cree, Philips and Commercial Electric brands stand out for having a very nice line of LED bulb products at reasonable prices. We now have each of these brands in our home, matched to different lighting needs.
I also liked the GE Reveal and Ecosmart products, but didn't find as many of those well-suited to the locations I was trying to fit. Home Depot had a couple of other brands available that I didn't try, and there are more brands out there at other stores. And while I found some products to be duds and others to be poorly represented by their marketing, the overall quality of these bulbs is such that its not really possible anymore to pick one that is "best." Until someone makes a bulb that really dims down to a nice, warm, romantic glow.
P.S. – Thank goodness Congress turned back those who wanted to dim our energy future. It's worth recognizing that these LED bulbs, and the American jobs and businesses that have been created to design and manufacture these bulbs, are all possible thanks to the bipartisan Energy Independence and Security Act of 2007 and the work of our federal employees in the EnergyStar program and at the Federal Trade Commission.